The WikidataCon Card Game
My present to Wikidata for its 7th birthday is a card game, a way to thank Wikimedians, individually and globally.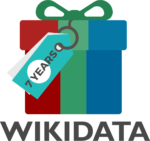 Inception
In May 2019, a week-end about Wikimedia volunteering and local groups took place at Wikimédia France, organized by Rémy Gerbet and facilitated by Olivier Taieb. Except for a short preparation, Olivier didn't really know the Wikimedia movement before starting, but he quickly settled in and his animation over the week-end was wonderful and the results were more than useful. One of his early feedback was that we, Wikimedians, like to auto-flagellate and have difficulty to congratulate ourselves. In an unfinished discussion, we started to explore ways to thank other Wikimedians for their work. This topic is not new, but, in my opinion, still at its beginning. For instance, the first analysis about the Thank feature on Wikimedia projects only popped up a month ago. The first edition of Coolest Tool Award was held this year, even though the Wikimedia movement is more than 18 years old and has produced hundred of tools.
At Wikimania, I remember having difficulty to start a conversation with someone to compliment them for their work. So, in the following weeks, I looked into a way to do it more easily. For WikidataCon 2019, one of my ideas was to make cards with the expression "thank you", each card in a different language (as languages were the theme of this edition). However, random thanks don't facilitate the start of a conversation and are probably not very efficient. So I decided to build a full deck of specific thanks, inspired, among other things, by the Wikidata Card Game Generator made by bleeptrack and blinry, and the WikidataCon Award organized by Birgit Müller.
Concept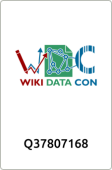 A deck of 60 different cards was built. Each card represents something related to Wikimedia, Wikidata or Germany (where the conference took place). It is composed of an image and the id of the concept in Wikidata. Each attendee of the conference received a card holder (this was planned before the idea of the card game came up) with a random card in it. As there were 250 attendees, several identical decks were printed, and several participants received the same card. Each card could be used as an icebreaker, as an attendee could:
guess what their card represents, asking other participants for help,
find other attendees with the same card,
exchange cards with other participants.
And I cheated. I printed an additional deck and thanked some participants for their work, using specific cards as icebreakers and dedicated thanks. Yes, I missed some people (even among people I talked with) 🙁
These cards are also a way to thank everyone, Wikimedians or not, contributing to the projects cited on the cards.
Content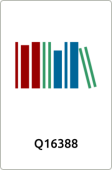 Here are some insights about the content of the game. Sadly, choices had to be made in a short time, and a lot of cool things are not in the deck. It also lacks of Easter eggs and random items, from everyday life or from Germany. Maybe for the next edition of WikidataCon, with more time to prepare a better deck?
Some photos: Léa ~ Auregann, Caroline Becker, Petit Tigre, Pierre-Selim Huard, P-Y…
Making-of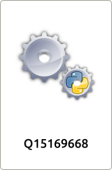 First, a great thank to Jean-Frédéric and Léa for their help, and to Wikimedia Deutschland for the adoption of the idea 🙂
I had the idea only a few weeks before the conference. The content was chosen and the design of the cards generated in less than ten days. It was fun but intense. One difficulty was that a lot of cool things don't have a logo or an image under free license to depict them. All the images come from Wikimedia Commons, with only one exception, all under free licenses (including a lot in public domain or under CC0). The full list of credits is available on Wikidata.
Card designs were generated using a PHP script, after editing some of the images with Gimp (for example to remove most of the text from logos and make them harder to identify). The library used was ImageMagik, with excellent results. PHP GD, which does basically the same thing, was tested but produced images of very poor quality and with a lot of artifacts. The source code is available under CC0 license (public domain).
The choice of the printer was not ideal (a company based in Hong Kong, with the cards having to travel half the world for the conference…), but their price was fair, they had nice recommendations and a user-friendly editor, and they could deliver in the short deadline.
To be continued…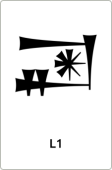 A lot of variations were suggested during the event:
a deck with common items and properties to use them during Wikidata and SPARQL workshops,
a Cards Against Humanity-like with Wikidata items,
a friendly competition for finding identical cards…
Feel free to recycle the ideas!